A PERSONAL APPROACH TO PERSONAL INJURY.
---
WE'LL FIGHT FOR YOU.
THREE DECADES OF EXPERIENCE
Since 1986, our attorney has been helping individuals overcome life's most difficult moments by providing skilled representation and principled advice.
COMMITMENT TO COMPASSION
We genuinely care about our clients. At Sherman A. Reed, P.C., you're not just another case number. You're part of our family, and we are committed to your case.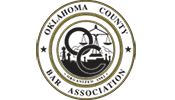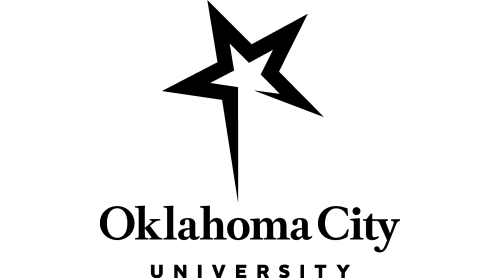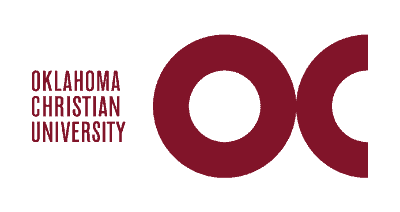 WHAT SETS US APART?
After a personal injury, your health and well-being hang in the balance. Put your case in the hands of an attorney who will take you—and your future—seriously. Put your trust in us.

FIERCE
We're willing to take your case to trial if that's what's necessary to seek the settlement you deserve. We won't back down from a challenge, and we're not afraid to take on the insurance giants.

FLEXIBLE
If you want a partner through the legal process, we're prepared to collaborate. If you want us to handle the legalities while you recover, we'll take the lead. Our personal approach is tailored to your needs.

FOCUSED
Personal injury law has been our firm's focus from the start. It's our bread and butter. Our narrow focus has allowed our attorney to hone his skills and develop a proven track record of success.
We all know attorney jokes, but Sherman Reed is no joke. He is exceptional at representing his clients. When I was injured in an auto collision, Sherman protected me and my family. My injuries required surgery and the costs were covered entirely. My vehicle was repaired and the stress that accompanies events such as these was quieted as Sherman settled my case for the maximum dollar amount, without litigation. Thank you, Sherman!
Highly recommended, very knowledgeable.
"I'M NOT AFRAID TO GO TO TRIAL. IF THAT'S WHAT IT TAKES TO GET YOU A FAIR RECOVERY, THAT'S WHAT I'LL DO."
A personal injury can leave you feeling emotionally, physically, and financially overwhelmed. Whether you suffered harm due to a car accident, a semi-truck accident, medical malpractice, or another incident in which negligence was at play, you deserve the chance to hold the responsible parties accountable for their actions. We want to give you that chance by providing fearless representation.
At Sherman A. Reed, P.C., we're familiar with the tactics insurance providers use to persuade injured individuals to accept a settlement far below what they deserve. We won't let that happen to you. Our ultimate goal is to advocate for the compensation you need to cover your medical expenses, lost wages, pain and suffering, and more, and we're prepared to fight for you in court if need be.
NOTABLE RESULTS
Traumatic Injury
We represented a 57-year-old male who was a licensed attorney. He suffered traumatic injury due to the negligence of a semi-truck driver.
Settled the case for $5.5 Million
Car Accident
A 60-year-old female was hit by a distracted driver on their cell phone who rear ended her on Turner Turnpike.
Case settled prior to trial for $2.4 Million
Semi-Truck Accident
We fought for a single mother and two and a half year old daughter who were rear ended by corporate truck at high speed. The mother sustained multiple injuries requiring surgery and the child sustained traumatic brain injury.
Case settled for $5.7 million dollars
Dog Attack
A delivery driver in the course of delivering a package to a rural Oklahoma resident was attacked by a large dog. The driver sustained injuries resulting in chronic pain syndrome and loss of job.
Case settled for the policy limits
Surviving Spouse
A surviving spouse brought a claim against a local convenience store/gas station for selling beer to a noticeably intoxicated person. The intoxicated person purchased the beer, left the store and ran over and killed her husband.
Case settled prior to litigation for $600,000
Nursing Home Negligence
A 62-year-old woman was residing at a nursing home for end of life care. Nursing home staff was transporting her in a van and failed to secure her properly. A near auto collision resulted in her suffering two broken legs.
Case settled prior to litigation for $400,000
PASSIONATE ADVOCACY TO HELP YOU MOVE FORWARD
We treat our clients like family. Your well-being is our number one priority.
We are dedicated to pursuing justice on your behalf, not because it's our job, but because we genuinely care about the people we represent. When you come to us for help, we'll stop at nothing to fight for the results you need to recover.
LISTENING TO YOUR STORY
After enduring a car accident, a wrongful death, or another devastating situation, you need someone who will hear your side of the story. Schedule a free consultation with our attorney. He is prepared to listen to you, understand where you're coming from, and advise you on the best path forward. Whether you're trying to heal from an injury or grieving the loss of a loved one, we'll welcome you with compassion and empathy.
CREATING CUSTOM STRATEGIES
Every client is different, and every case requires a unique plan for how to proceed. We dedicate our personal time and energy to crafting a strategy that meets your unique needs, so you can rest assured you're in capable, caring, and considerate hands. We truly believe that personal injury law is personal. Our approach is tailored to your specific circumstances.
FIGHTING FOR YOUR FUTURE
There is a light at the end of the tunnel. We're ready to do everything in our power to help you reach it. Put our attorney on your side in Oklahoma City today. You'll pay no fees unless we obtain a recovery on your behalf.